December Dinner Meeting
John Benson
"Magnificent Mathematics: Some of My Favorite Problems"
December 14, 2018
Fountain Blue, Des Plaines, IL
Note that the dinner for the December meeting includes a beef dish.  Those wishing for a vegetarian or chicken option must RSVP and include their request in the "Special Meal Needs" section.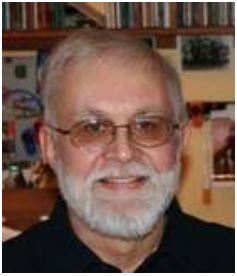 MMC has a few members who have encyclopedias of math problems in their heads.  One of them is John Benson.  He is a walking resource for many beautiful connections and surprising relationships in mathematics.  We will be tapping this resource for our own benefit and delight on Friday, December 14, when John Benson returns to MMC for his fourth dinner meeting talk:   "Magnificent Mathematics: Some of My Favorite Problems."  As he said of the talk, "There are some mathematical ideas as well as some problems that I think are very special. I would like to share some of my favorites.  Many of these are classic, so you may be familiar with them.  I think it will be fun to look at some wonderful mathematics together.  Come and see a few of my favorites."  This will be an exciting night of mathematics shared by one of our country's best presenters.  He may be local, but he is a national treasure.
John taught for 42 years, with 41 of them at Evanston Township High
School.  He has won numerous awards and honors, including the Presidential Award in 1987.  He co-authored four textbooks, he was an AP reader and table leader for calculus, and he has been an active member of NCTM, ICTM, and MMC for many years.   Johns has presented at every single MMC Conference of Workshops (often more than once).  He is the co-founder of NSML.  He does not watch TV (although Netflix has altered this a bit), he is a jazz enthusiast (don't mention the blues), he is a big fan of theater, he's such a die-hard Cubs fan that the hackneyed term is wasted on him, he is loud, he is passionate, and he believes in all the best parts and ambitions of public education.
5:30 pm Doors Open
6:00 pm Social Hour
7:00 pm Dinner & Talk
Fountain Blue Banquets & Convention Center
2300 Mannheim Rd.
Des Plaines, IL 60018
(847) 298-3636
$43 for Members
$49 for Nonmembers
Check or cash only, at the door, please!
Reservations by Monday, December 10th, if possible
Online or 847-486-4291, day or night, leave a voicemail.