MMC Virtual Meeting
Marian Dingle
"Opening the Mathematical Gates: Moving Toward Inclusivity and Belonging"
December 4, 2020; 7:00 pm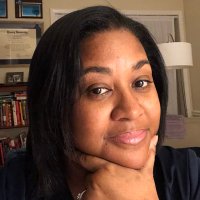 The underrepresentation of African – American and Latinx students in advanced mathematics courses in high school, and STEM related majors in college is not a new trend. Additionally, the dialogue of algebra being the "gatekeeper" course has been around for the last three decades, at the very least. Gatekeeping in this particular context, refers to a student's algebraic fluency (which is a prerequisite for acquisition of higher level mathematics, such as calculus and mathematical modeling) when entering high school, and there exists a considerable amount of data that indicates that African – American and Latinx students are not receiving algebra instruction in middle school at a rate comparable to that of their Caucasian and Asian counterparts. How do we level the playing field? How do we create opportunities for all students to be ready for advanced mathematics in high school (and college), regardless of background? Marian Dingle will address these important questions, as well as discuss how this stratification begins in the primary grades of elementary school and is hard to disrupt once it is set in motion.
Marian Dingle has taught elementary and middle school mathematics for 22 years, in the Atlanta area. Additionally, she has been researching and giving numerous talks on teaching mathematics with an approach that is culturally responsive, with a strong emphasis on helping students of color develop a positive math identity and avoid the structural and systemic forces that set them too early, on trajectories that determine their level of success. Any educator with an interest in bypassing the "algebra inequality" should attend this talk. Marian Dingle can be followed on her Twitter at @DingleTeach, as well as her blog at mariandingle.com.
Registration for this event is now open.
---
MMC Virtual Meeting
Zalman Usiskin
"Some Great Middle and High School Mathematics Lessons Worthy of More Attention"
January 22, 2021; 7:00 pm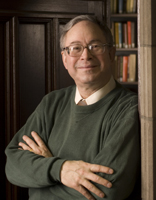 Some lessons are designed to introduce concepts, some to polish or brighten them, and some to summarize or review. In this talk, MMC's own Zal Usiskin will describe some lessons of each of these types that he has found particularly memorable, involve important concepts, and deserve more attention than they are usually given. The topics range from 6th grade through 12th grade.
Registration for this event will open in December.