Important News and Events
The December 15th Dinner Meeting will feature Eugenia Cheng speaking on "How to Bake Pi: Making mathematics more palatable".   Make reservations for this meeting today!  Check out the schedule for the year here.
Registration for the 2018 Conference of Workshops is now open!  The Conference is at Benet Academy on February 10.  You must register by January 24.
Follow us on Facebook: https://www.facebook.com/MMCChicago, #MMCChicago
MMC is now a charity on Amazon Smile.  If you shop on Amazon, go to smile.amazon.com.  This is the same Amazon website with the same products and prices, but a portion of the money spent goes to a charity of your choice.  You can list "Metropolitan Mathematics Club Of Chicago" (not the MMC abbreviation) as your charity, and the MMC will get a donation every time you make a purchase.
---
Images from the 2017 Conference of Workshops.
See the Conference page for information about the 2018 Conference.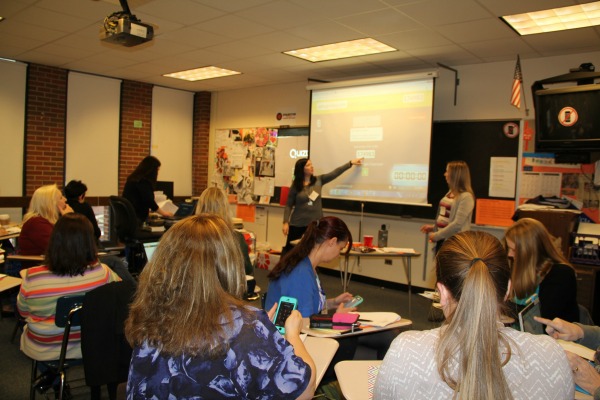 ---
Problems with this website? Please contact the webmaster: mmc.webhost@gmail.com.